Working with Scientific Partners and the Royal Society
We are proud to be an outward looking school, ambitious for our children and keen to broaden their horizons. We have been fortunate to work on large scale projects with academic partners from the Universities of Nottingham and Birmingham, facilitated by funding from the Royal Society.
Was T-Rex Really Just a Big Chicken?
2023
Imagine our surprise when we arrived at school to discover a cretaceous garden, complete with lifesize family of triceratops! This arrival sparked our investigation into evolution and links between the school chickens and dinosaurs. Children worked with scientists from the fields of veterinary science, geology and anatomy to explore fossils, skeletons and other evidence before presenting their findings to the wider school community of parents and governors. Children had the opportunity to further develop their presentation skills when they were interviewed by journalists from BBC and ITV for local and national news reports. We are delighted that Trixie the triceratops is now a permanent feature of our school grounds and are always keen to talk about our learning with visitors.
You can see Norbury in the news here - https://www.derbytelegraph.co.uk/news/local-news/dinosaur-garden-life-size-models-8558477
https://www.nottingham.ac.uk/news/dinosaur-garden
We hope that this collaborative work will inspire many of our children to future careers in STEM.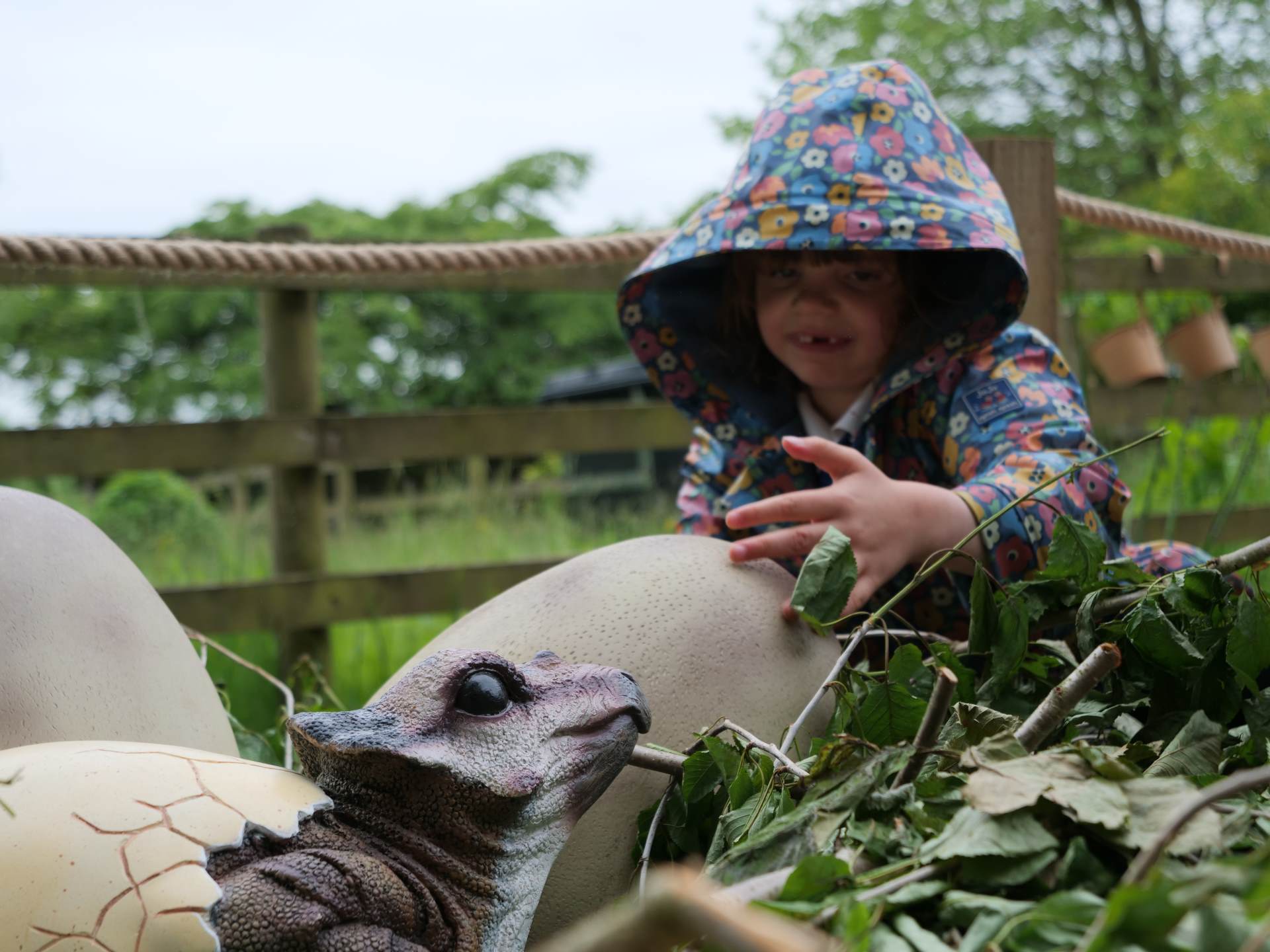 Can Rivers Flow Uphill?
2018
We were thrilled to have the opportunity to work with academic partners from Birmingham University to explore river formation and flow. As part of this project we created a permanent flowing river in our outdoor learning area, studied images of rivers on other planets and visited a working archimedes screw.